Hottest Floor Trend 2020
Hottest Floor Trend 2020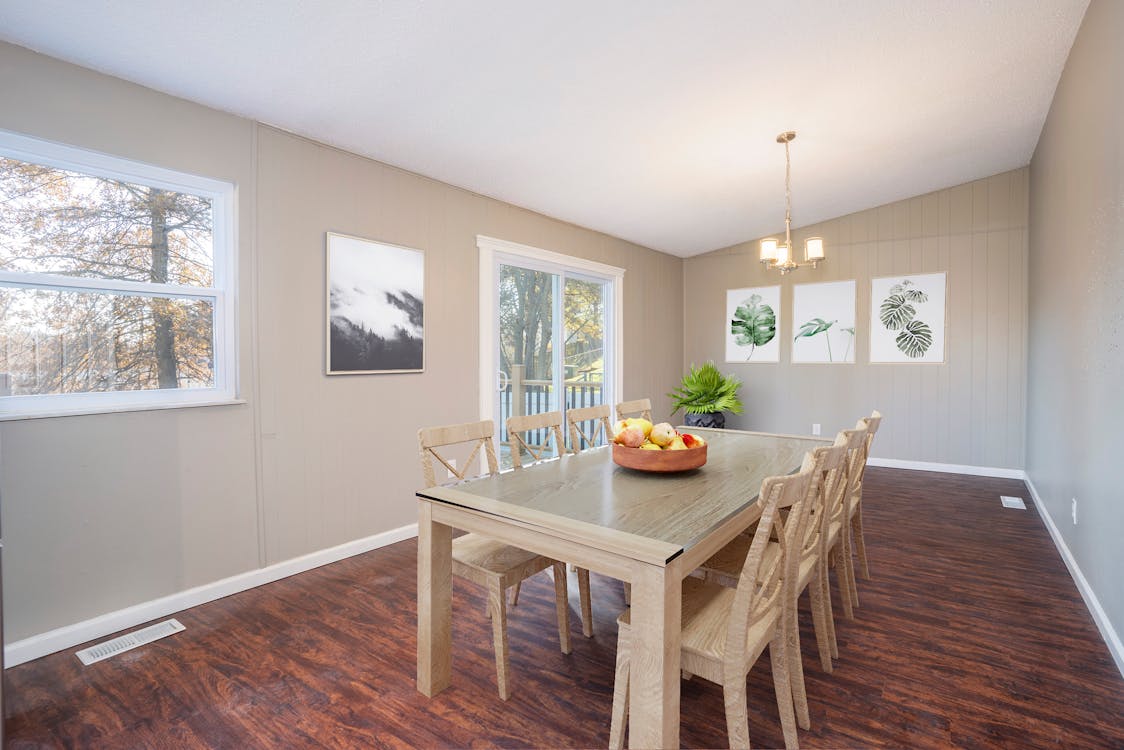 Luxury Floor Vinyl Tile

Luxury vinyl flooring is an innovative tile product made to mimic the look of stone and wood tiles. It comes with a whole lot of advantages that both wood and stone do not provide. The vinyl tiles are becoming increasingly popular today, and continue to be the fastest-growing in that market segment. They are affordable and have a desirable material that many property and homeowners look for in their flooring. Different designs of Luxury Vinyl Tile (LVT) offers a 3D printing technology topped with different underneath layers, which gives it strength and stability while making it completely waterproof and scratch-resistant. The underneath multi-layers include a vinyl core, a stabilizing layer, and a backing layer, and each has an individual role. LVT multiple thin layers are flexible and easy to look after and very durable. They also have a beautifully printed sheet of different patterns and designs of choice, making it ideal for any room in your home.

LVT tile is resistant to heat, moisture damage, and dents and is a perfect choice for those who want durable floors. Some LVT tiles offer built-in soundproofing, which doesn't have harmful chemicals meaning that it won't affect the air quality in your home. The multi-layered structure includes a top layer that is a proactive transparent and protective coating to reduce marks and scratches. The back layer is made from a moisture-resistant material to prevent the tiles from getting disfigured. Sandwiched between the two layers is a sheet that has a printed style on it. LVT flooring is a less permanent floor compared to stone, wood, or ceramic. When a customer chooses a wood, stone or ceramic floor, they should be aware that they will probably have to live with that choice for a very long time, so they should be in love with it.

LVT offers an option of a floor that can be changed a lot way more efficiently, and this can be easy when a customer feels like changing the flooring design in a room. One fantastic advantage of LVT is that it comes with a wide choice of different effects such as wood planks, ceramic tiles, or even stone. The wood plank effect on LVT comes in the form and shape of a plank of wood. It can be in different species of wood, grain patterns, and colors, all of which look authentic and very realistic. Also, depending on your requirements, you can be able to find various categories of plank widths and lengths that will suit the needs and décor of your room. The stone LVT effect has very realistic choices of color, different styles, and tiles that are uniform in size. LVT stone effects range from cream through to dark grey slate tiles. Ceramic effect styles include different coloured tiles.
LVT flooring is becoming popular with property owners because of how it can transform their homes with a hard-wearing floor without downsides and drawbacks that sometimes may come with other natural products.
LVT being a high-performance surface, it can perfectly suit both domestic and commercial applications. Household applications include the kitchen, the conservatory, living areas, or kitchen due to their heat, water, and slip resistance. Business applications include restaurants, schools, stairs, offices, and other hard-wearing properties due to their durable properties. Vinyl tiles are straightforward to maintain and don't require a lot of maintenance, making them a versatile option for most areas. It's incredibly easy to clean as you wipe off the dirt using a damp sponge or cloth. Vinyl flooring options often replicate the natural look of stone, wood, or ceramic tiles at a fraction of the cost.